Event Details
ECRMC Foundation 14th Annual Mardi Gras 'Bal'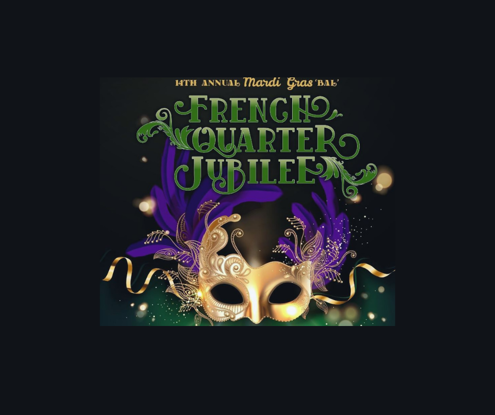 About This Event
Details:
El Centro Regional Medical Center Foundation invites you to the 14th Annual Mardi Gras 'Bal'
We are excited to invite you to participate in this year's gala to be held on Saturday, February 26, 2022, at the Old Eucalyptus Schoolhouse in El Centro, California. As always, you and your guests can look forward to an elegant affair featuring New Orleans's style cuisine, signature cocktails, dancing, and a lively raffle and auction!
French Quarter Jubilee
Saturday, February 26, 2022
6:00PM-11:30 PM 
Event Coordinator
ECRMC Foundation

To contact the ECRMC Foundation send an email to foundation@ecrmc.org or you may call (760) 482-5060.
Registration