International Nursing Program - Mexico
Come Grow With Us!
Join our family and come grow with us. We have created this page to be able to provide you with some helpful resources for you to be able to obtain your California Registered Nursing License and join our team as a Registered Nurse. We highly encourage you to browse our links below, and even contact us, we currently employ nurses who have completed the process of obtaining their CA license by examination and are willing to provide you with advice and best practices to complete the process.
To learn more about the International Nursing Program, please contact us at +1 (760) 370-8521 or nurses@ecrmc.org
FAQs
What Are the Requirements to Enter the ECRMC Nursing Program?
Registered Nurse License in Mexico
VISA for International border crossing
Submitted application to ECRMC
Completed interview and be selected for the ECRMC International Nurse Program
Nursing Program transcripts translated
What Are the Benefits of the ECRMC Nursing Program?
Professional Development program for new Nurse Graduates
NCLEX preparation
Full time position with Benefits
Leadership
Patient outcomes
Professional role
Basic Requirements to Obtain Your CA RN License
Registered Nurse Licensure in Mexico or any country outside the United States. Candidate must provide proof of such certification from an accredited institution.
English proficiency. Candidate must pass TOEFL exam
Submit application for Licensure by Examination to the CA Board of Nursing
Successfully completes NCLEX Exam
Useful Links
Success Stories
Verenisse Villanueva, RN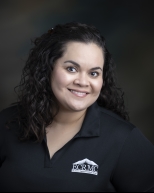 ​My name is Verenisse Villanueva. I have been working in healthcare for the past 16 years. I received my Nursing degree in Mexicali, Mexico, from the Universidad Autónoma de Baja, California (UABC). Immediately after that, I started working for El Centro Regional Medical Center (ECRMC) as an Emergency Department Aid for one year, then I challenged the boards to be a Register Nurse in the United States, and fortunately, I passed NCLEX. I have been a Nurse at ECRMC for 14 years. I have held different roles at the Emergency department such as Charge Nurse, MICN, Triage, Bedside Nurse, and preceptor.
Also, I had the opportunity to work in the ECRMC Oncology department.
My current position since 2018 is with PRIME department. My role in this department is a Triage RN at the Call Center. In this new nursing role, I have direct communication with patients, providers, insurances, hospitals here and outside of the Imperial Valley.
I am currently studying a master's degree in nursing education at Western Governors University.
I love to be a nurse. I am very proud to have studied in the Universidad Autónoma de Baja, California, and to be part of the ECRMC family.