Our Leadership Team
Dr. Adolphe Edward, DRHA, MBA, MS - Chief Executive Officer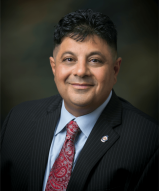 Adolphe Edward is the chief executive officer for El Centro Regional Medical Center (ECRMC), an acute care medical center in Southern California's Imperial Valley that is affiliated with the UC San Diego Health Care Network. He brings to the position more than 29 years of experience in health care strategy and operations at public and private systems worldwide.
Dr. Edward was most recently market CEO of Kindred HealthCare, a Fortune 100 company where he helped grow market share for inpatient services. He has also held senior leadership roles at hospitals across the U.S. and abroad, focusing on attracting new patients and growing specialty services. These positions include Chief Medical Operations for Honeywell, where he oversaw medical operations at multiple locations in Turkey, Oman and United Arab Emirates, as well as a dual role as chief operating officer and chief quality officer for Dell's health sciences division/SEHA in Abu Dhabi, where he was responsible for 9 hospitals and over 60 clinics in the UAE health system. Prior to that, Dr. Edward held many executive leadership positions in health care for the U.S. Air Force for over 22 years.
He holds a doctorate in healthcare administration and leadership from the Medical University of South Carolina, a master's of strategy and international relations from Air University (U.S. Air Force), an MS in healthcare administration from Trinity University, an MBA from Florida Metropolitan University, and a BS in biological studies from Wichita State University. He also earned several certifications related to leadership and management.
Dr. Edward is a fellow of the American College of Healthcare Executives (ACHE) and a diplomate of the American Academy of Medical Administrators (AAMA).
---
Christian Tomaszewski, MD, MS, MBA, FACEP, FACMT, FIFEM - Chief Medical Officer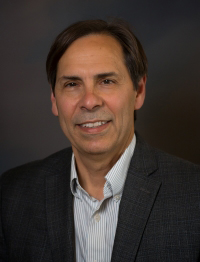 Dr. Tomaszewski specializes in emergency medicine, medical toxicology and underwater medicine. He is chairman of the education committee for the American College of Emergency Physicians. He is also editor-in-chief of the Journal of Medical Toxicology.
Dr. Tomaszewski also serves as a medical provider in the UC San Diego Hyperbaric Division, where he is a certified diving medical examiner and a member of the national board examination committee for Undersea and Hyperbaric Medicine. Dr. Tomaszewski is currently the Chief Medical Officer of El Centro Regional Medical Center.
---
Tara Mitchell MS, RN – Chief Nursing Officer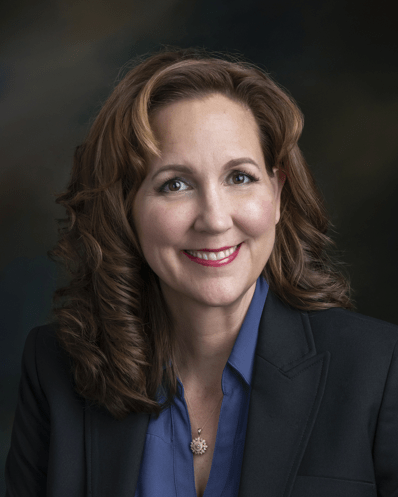 ​
Tara Mitchell MS, RN has been an employee of El Centro Regional Medical Center since 2007. She worked as staff throughout the hospital until accepting a formal leadership role as a Clinical Manger for the Intensive Care Unit in 2012. Until her promotion to Chief Nursing Officer in April 2021, she served as the Assistant Chief Nursing Officer for Inpatient Services.
In addition to her nursing credentials, Ms. Mitchell was among the first cohort to graduate from San Diego State University Calexico campus earning a Master of Science Degree, with a concentration in Nursing Leadership.
---
Luis Castro, MBA - Chief Operating Officer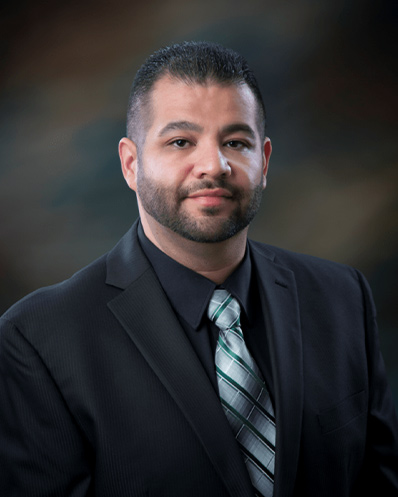 Luis Castro started his career in Human Resources and Management in the private sector and joined ECRMC in 2005. Luis currently serves as the organization's Chief Operating Officer; he is responsible for hospital wide operations including management and planning. Previously, Luis was the ECRMC Chief Human Resources Officer. He has held various positions over the years with ECRMC.
He is an Imperial Valley native and a graduate of Brawley Union High School. He holds a Master of Business Administration (MBA), a Bachelor of Science degree in business with a concentration in human resources management. He is a member of the Imperial Valley Human Resources Association, Society for Human Resources Management, and the Professionals in Human Resources Association.
---
Suzanne Martinez, RN, MSN - Chief Clinical Officer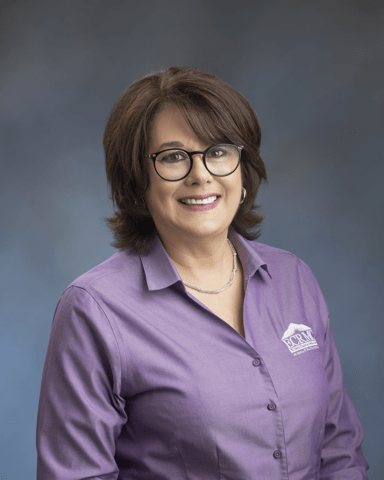 Suzanne Martinez has been a registered nurse for 35 years, obtaining her nursing Diploma from the Grace General Hospital School of Nursing in 1986 and completed her Master's in Nursing Leadership from San Diego State University in 2021.
Suzanne has been employed as a registered nurse at ECRMC since 1990, working as an RN in the Emergency Room for 13 years followed by leadership roles including Director of Adult Inpatient Services, Director of Accreditation and Regulatory Services, Sr Director of Quality and Risk Management, Assistant Chief Nursing Officer for Outpatient Services and currently in the role of Chief Clinical Officer.
---
ECRMC Administration Office
1415 Ross Avenue
El Centro, CA 92243
760-339-7157
Hours:
Monday-Friday
8:00 Am – 5:00 PM