Our Leadership Team
Pablo Velez, Ph.D., RN – Chief Executive Officer
Pablo Velez is an executive senior leader with over three decades of healthcare experience at nationally recognized healthcare institutions. Pablo started his career in healthcare as a Nurse Manager for Boston VA Medical Center. He was instrumental in different areas for the West Roxbury VA Medical Center. Later in his career, Pablo joined Sharp Chula Vista Medical Center as a Nurse Manager, moving to Director, Vice President, and CEO for the past 13 years. Pablo possesses extensive knowledge and hands-on experience in various aspects of hospital operations.
Pablo is a skilled executive who possesses strong leadership qualities, showing both foresight and perseverance. He provides strategic leadership and administration of operations. Pablo's leadership expertise has been tested and proven as he has consistently led and directed diverse teams across various hospitals.
Pablo successfully earned a Bachelor of Science in Nursing from the University of Puerto Rico and a Master of Science in Nursing Administration and Critical Care from the University of Massachusetts. He attained a Doctorate of Philosophy in Nursing from the esteemed University of San Diego.
---
Christian Tomaszewski, MD, MS, MBA, FACEP, FACMT, FIFEM - Chief Medical Officer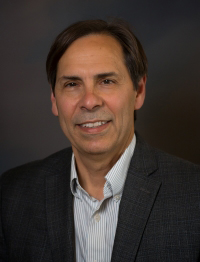 Dr. Tomaszewski specializes in emergency medicine, medical toxicology and underwater medicine. He is chairman of the education committee for the American College of Emergency Physicians. He is also editor-in-chief of the Journal of Medical Toxicology.
Dr. Tomaszewski also serves as a medical provider in the UC San Diego Hyperbaric Division, where he is a certified diving medical examiner and a member of the national board examination committee for Undersea and Hyperbaric Medicine. Dr. Tomaszewski is currently the Chief Medical Officer of El Centro Regional Medical Center.
---
Luis Castro, MBA - Chief Human Resources Officer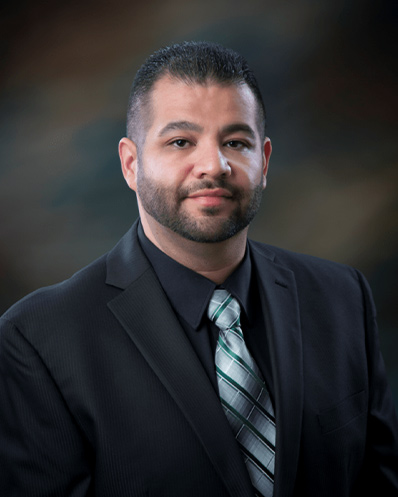 Luis Castro started his career in Human Resources and Management in the private sector and joined ECRMC in 2005. Luis currently serves as the organization's Chief Operating Officer; he is responsible for hospital wide operations including management and planning. Previously, Luis was the ECRMC Chief Human Resources Officer. He has held various positions over the years with ECRMC.
He is an Imperial Valley native and a graduate of Brawley Union High School. He holds a Master of Business Administration (MBA), a Bachelor of Science degree in business with a concentration in human resources management, and is a Society of Human Resources Management – Certified Professional (SHRM-CP). He is a member of the Imperial Valley Human Resources Association, Society for Human Resources Management, National Association of Latino Healthcare Executives, and the Professionals in Human Resources Association.
---
---
David Momberg, MBA, MHA – Chief Financial Officer

David Momberg is an experienced finance professional with leadership positions in the healthcare industry for over 15 years.
David's operational management and strategic planning skills have been instrumental in leading teams to improve the operations and finances of Community Health Clinics. David has worked with multiple organizations and played a vital role in creating operational plans that prioritize customer satisfaction and follow the industry's best practices. He has held numerous finance positions in the Southern California region.

He holds a Masters of Health Administration (MHA), a Masters of Business Administration (MBA), and a Bachelor of Science in Accounting and Finance.
---
ECRMC Administration Office
1415 Ross Avenue
El Centro, CA 92243
760-339-7157
Hours:
Monday-Friday
8:00 Am – 5:00 PM